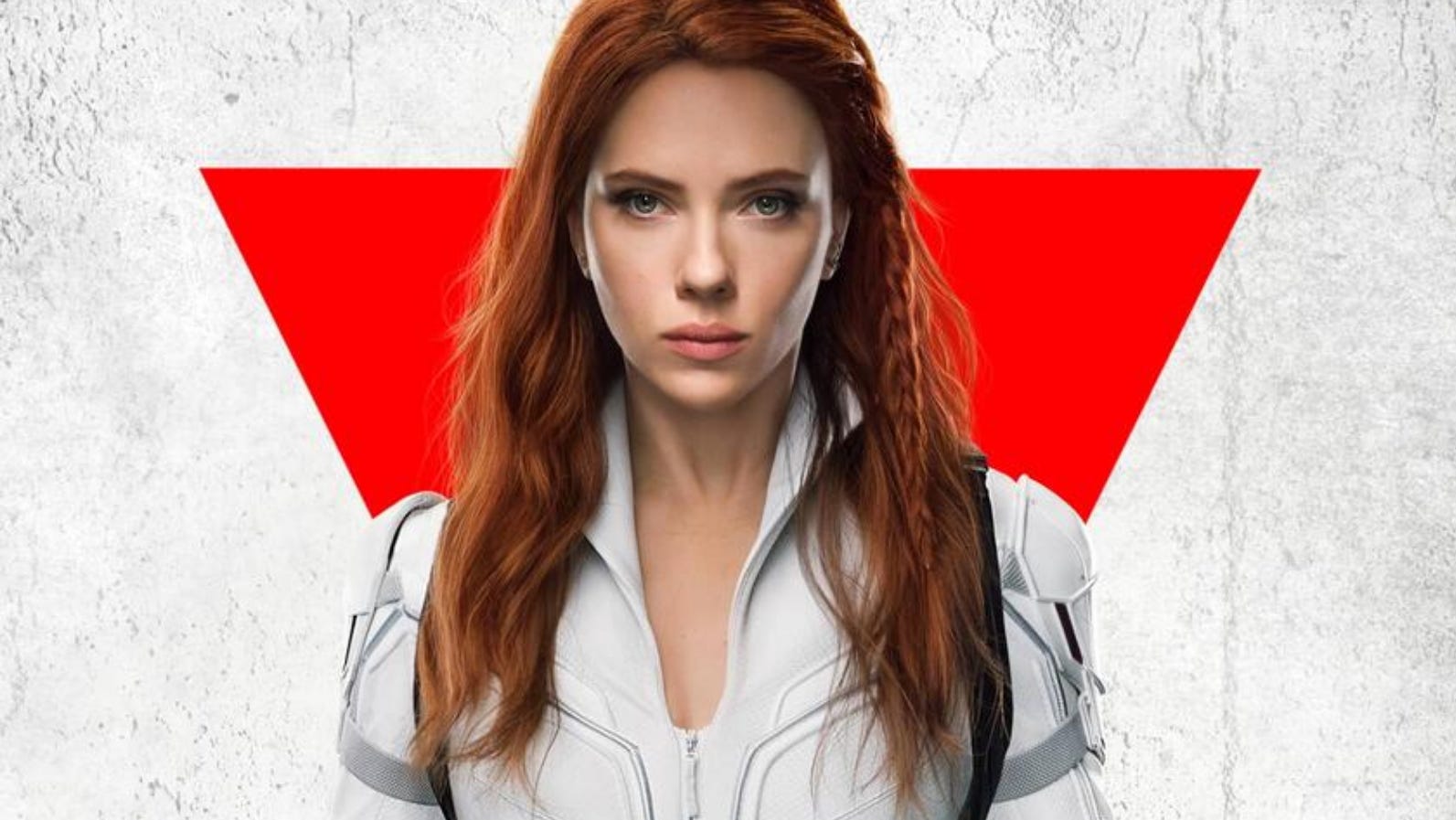 Black Widow + more
Here's what Deputy Editor of NTU's Platform Magazine & Left Lion film reviewer Katie had to say...
In Marvels phase four, we flash back to a time post Captain America: Civil War where Natasha Romanoff – aka Black Widow – reckons with her past in the present day.
We begin with two young girls - presumed sisters - playing in the playground just as young children would, so all seems normal. However, this is a Marvel film we're talking about so nothing is what it seems. We later see the girl's mother Melina Vostokoff take them home for dinner only to be interrupted by their startled father who explains it's for the family to go on their 'adventure'.
Flash forward and the young girl we first saw on screen is of course the unstoppable Natasha Romanoff, currently on the run. As she makes her getaway, a mysterious new enemy arises, and she must find out who it is. Along the way she reunites with her sister Yelena Belova (Florence Pugh). After a long time away from each other, this isn't quite the loving reunion you would expect. Differences set aside, they set out to beat their common enemy, the man who turned them into assassins, Dreykov (Ray Winstone).
Another reunion is in store for them when 'father' Alex Shostakov – aka the Red Guardian –joins them in their fight. Will they win their fight to defeat the man who altered their life from such a young age?
We finally get the backstory to the mysterious Natasha Romanoff, something audiences have waited for since her intruduction in Iron Man 2 all the way back in 2010. In a way, it adds another layer and more depth to Black Widow as we begin to understand the pain she has in her past, pain that's moulded her into the way she is now.
What did surprise me (and will potentially surprise viewers) was hearing a cover version of Nirvana's 1991 Smells Like Teen Spirit, a slower and more sorrowful version sung by Malia J. This track plays as we flash through the life of a young Natasha, training to become the female assassin she is. The song beautifully builds up to the constant action we're about to see.
And Black Widow is not short on action. From the get-go, it's fight scene here, prison break there, explosion next, and much, much more. It may only be me, but after a break in new Marvel films, (and with only the accompanying series such as WandaVision and more recently Loki to watch), I have missed the action we get from a Marvel blockbuster.
The scenes where we see Natasha and Yelena fight together are some of the best. The fight scene at the start involving Natasha and the mysterious enemy out to kill her is both unnerving but important as it contributes both to the plot of the film and Johansson's character development.
I have to say this is perhaps one of my favourite cast ensembles from a Marvel film. Of course, Miss Johansson is flawless in her recurring role as Black Widow, so it was obvious she was going to produce a masterpiece performance from the start. The chemistry she has with Florence Pugh, who plays her sister Yelena, is brilliant and they bounce off each other so well, particularly when Yelena's sarcasm and dry wit shine through.
Florence Pugh is a great addition to the Marvel cast and one I hope is sticking around for a while. The sassiness of her character provides the comedic relief in what is otherwise a serious and at times moving Marvel backstory to one of the franchise's more troubled characters.
The casting of Stranger Thing's David Harbour and Ray Winstone as Dreykov add more depth to a great line-up, with Winstone playing the enemy in this tale.
I could go on for pages as to even more what I loved from this film. For me it's faultless and definitely a standout of the Marvel series… one that will be at the top of their phase four list.
With action, comedy and emotion all in one, Black Widow is a must see! ★★★★★
What's on streaming…
Out of all the streaming services I pay subscription for, Netflix is of course the main one I use. This month, Carnaval premiered, telling the story of influencer Nina, as she deals with her breakup from her influencer boyfriend by celebrating Carnival with her best friends.
The Brazilian film was released just this year, and stars Giovana Cordeiro as Nina who is an up-and-coming influencer in the world of social media. We begin with Nina attending a reading with a psychic, as she reveals what the future holds for Nina. From there, we get an insight into her life including her influencing, her boyfriend and the most important people in her life, her best friends.
Her life is interrupted when she finds out her boyfriend has been cheating on her. So, to deal with her breakup, she manages to get a free trip to the Brazilian state of Bahia to celebrate Carnaval with her best friends by her side. Not only that, but she will be meeting the famous Freddy Nunes.
Along the way, as she learns to deal with her breakup, Nina's eyes are opened up to learn that it is not all about the likes you get on social media, or the number of followers you have on Instagram…
On the surface, this film is perhaps one of the cheesiest around with over-the-top characters, extravagant costumes and brash music. However, this gives the film its energetic spirit that makes it such a fun watch, capturing the carnival at the centre of the plot. A perfect summer film to watch that will make you long to travel to Brazil, and immerse yourself in such a huge event.
But when you read between the lines it is much more than that. In a way, it is trying to teach audiences a lesson about the digital age we live in. One scene in particular that stands out is when Salvador – the girls tour guide at the hotel they are staying at – is showing Nina one of his favourite sites in his home country. As she is just about to take a picture of it, he moves her phone down saying she really needs to look at it. Sometimes we are so focused on our phones, we sometimes miss what is really in front of us.
Despite the cringe, Carnaval is definitely a worthwhile, feel-good film to watch as we continue through the summer months... ★★★
Films coming soon…
As we already approach the end of July, it means yet another month of new films in August will be heading to the big screen. Some that will be held at Bonington Theatre in August include:
One that I still can't wait to see (and I am still kicking myself for not making time to make it to the cinema to see it yet!) is the new musical In The Heights. Written by one of Broadway's finest, Mr Lin Manuel Miranda (Hamilton) I've already had the film's soundtrack on a loop.
Catch it at The Bonington here…
Another film I'm looking forward to seeing is Jungle Cruise, Disney's latest release starring Dwayne 'The Rock' Johnson and Emily Blunt. Jungle Cruise tells the story of Dr. Lily Houghton (Emily Blunt) who acquires the help of of Frank Wolff (The Rock) to take her down the Amazon in his boat. By teaming up, they begin a search for an ancient tree that holds the power to heal, a discovery that will change the face of medicine forever.
As a sucker for Disney, it's only right I will be making sure I watch their latest release, as it is not only this, but the cast that also lures me into watch it.
Take a ride down the river here…
All content from Katie Green