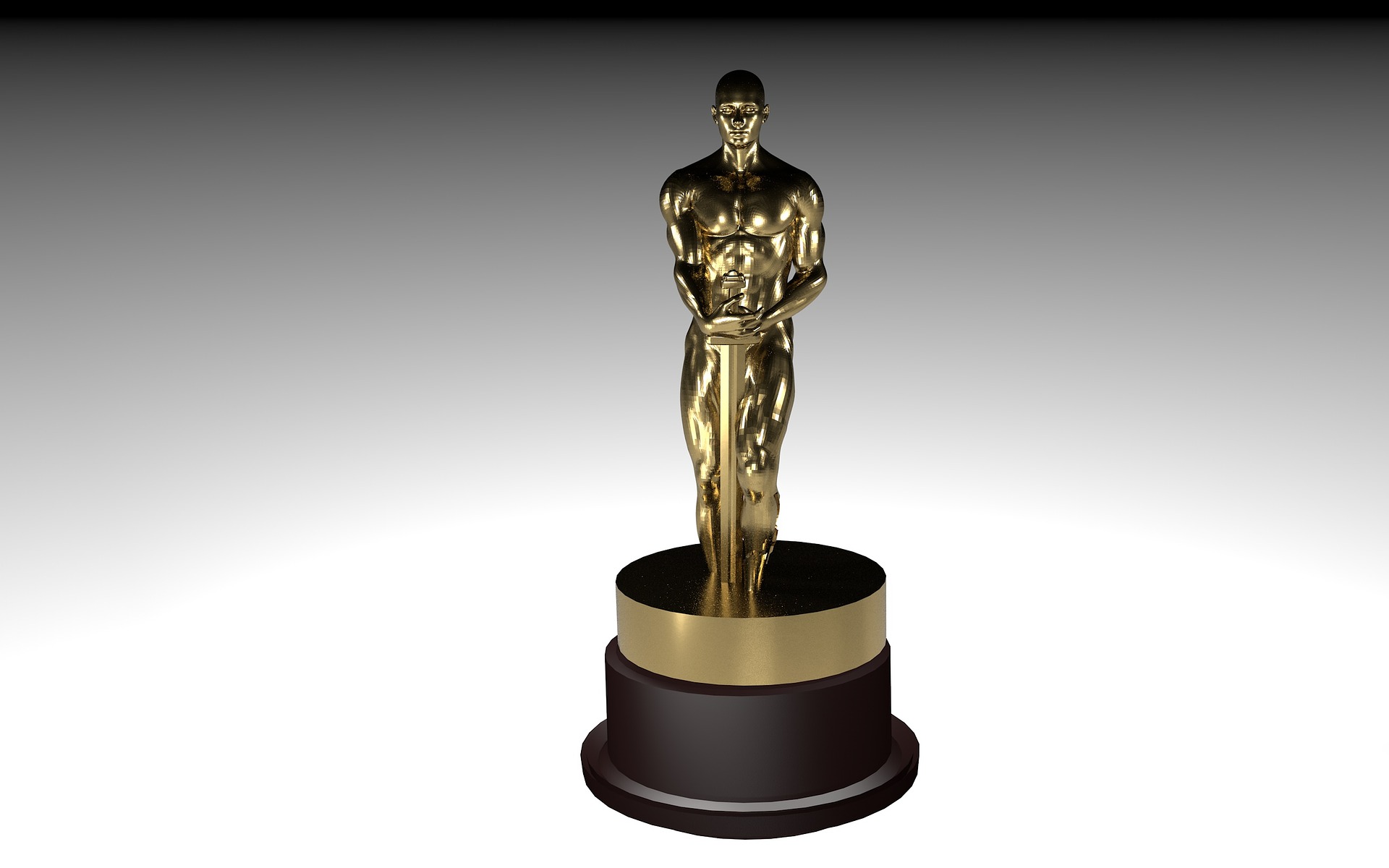 Ocars Blog
This weekend, the 90th Academy Awards will take place and we look forward to the fashion, faux pas and celebration of the creativity within the film industry when the world's movie stars descend on Hollywood's Dolby Theatre. However, no need to splash out on red carpet style and limousines because we're bringing some of the Awards' most nominated films to Arnold where you can watch them for as little as a £5.50 with a nice cup of tea and some ice cream.
Here's our look at the Oscar nominees we're bring to The Bonington over the coming weeks.
The Shape of Water - Winner Best Picture
Monday 12 - Thursday 15 March
Having already scooped a host of awards including two Golden Globes and two BAFTAS, acclaimed director Guilermo del Toro's fairy-tale romance 'The Shape of Water' was up for a massive, thirteen Oscars, taking home four including Best Picture and Best Director.
Set against the backdrop of the Cold War, the film tells the story of Elisa (Sally Hawkins – Nominated for Best Lead Actress), a mute, lonely woman whose life changes forever when she meets the other-worldly aquatic creature held prisoner in the high security government facility she works in.
With an award winning soundtrack and nominations for Best Original Screenplay and Production Design you can expect the exhilarating fantasy storytelling synonymous with Del Toro.
Support comes from Octavia Spencer (nominated for Best Supporting Actress) Michael Shannon, Richard Jenkins (nominated for Best Supporting Actor), Michael Stuhlbarg and Doug Jones.
Lady Bird
 Friday 9 - Thursday 15 March
A real triumph for females in the movie industry 'Lady Bird' saw director and writer Greta Gerwig nominated for Best Director and Best Original Screen Play. Saoirse Ronan was also up for Best Actress, no stranger to Oscar nominations Ronan achieved her first nomination at the age of 14 for her role in Atonement.
The best-reviewed film of all time, according to Film Aggregate site Rotten Tomatoes, follows Marion McPherson, a California nurse, who works tirelessly to keep her family afloat after her husband loses his job. She also maintains a turbulent bond with a teenage daughter who is just like her -- loving, strong-willed and deeply opinionated. A fantastic coming of age story.
Three Billboards Outside Ebbing Missouri
Tuesday 3 April at 7.30pm
With five BAFTAs and a host of Golden Globes already under its belt Martin McDonagh's 'Three Billboards Outside Ebbing, Missouri' added two Oscars to its collection.
After months have passed without a culprit in her daughter's murder case, Mildred Hayes (Frances McDorman – WINNER Best Lead Actress) makes a bold move, painting three signs leading into her town with a controversial message directed at the town's revered chief of police. When his second-in-command, Officer Dixon (Sam Rockwell – WINNER Best Supporting Actor) -- an immature mother's boy with a penchant for violence -- gets involved, the battle is only exacerbated.
Darkest Hour
Sunday 1 April at 7.30pm
Having already earned himself over ten awards, including a BAFTA and Golden Globe for his portrayal of war time leader Winston Churchill in Joe Wright's 'The Darkest Hour' Gary Oldman took the Best Actor Oscar. The production of the film was also up for a host of awards including Best Production Design, Best Cinematography and Best Picture.
An undeniably exciting and beguiling account of Winston Churchill's darkest hour in 1940, as Hitler's forces gather across the Channel, poised to invade. With the wartime Prime Minister also up against a cabal of politicians who want to see him undone, this is a thrilling political period drama.
Phantom Thread
Friday 6 - Sunday 8 April
Daniel Day-Lewis was up for Best Lead Actor in what is rumoured to be his final role before entering retirement, in Phantom Thread.
Also nominated for best picture and Best Director, among others, the film is set in post-war London where celebrated designer Reynolds Woodcock (Day-Lewis) finds his world disrupted by love when he meets the strong-willed Alma (Vicky Krieps). An illuminating portrait of an artist on a creative journey and the woman who keeps his world running.
I,Tonya
Tuesday 10 & Wednesday 11 April at 7.30pm
Margot Robbie was nominated for an Oscar for her portrayal of infamous Olympic figure skater, Tonya Harding who was embroiled in one of the most scandalous and infamous events in sports history. Allison Janney took home the Best Supporting Actress Oscar for her role as Harding's acid tongued mother. A darkly comedic telling of the true story of how one of sport's most celebrated female star's legacy will forever be defined by her role in the ill-conceived attack on a fellow Olympic competitor.
The Greatest Showman: Sing-A-Long
Sunday 1 - Wednesday 4 April

Up for Best Original Song for the super catchy 'This is Me' it's fitting that we will be screening a Sing-A-Long version of The Greatest Showman. This original musical celebrates the birth of show business in high style. Sensational, entertaining and definitely somethings to sing about!