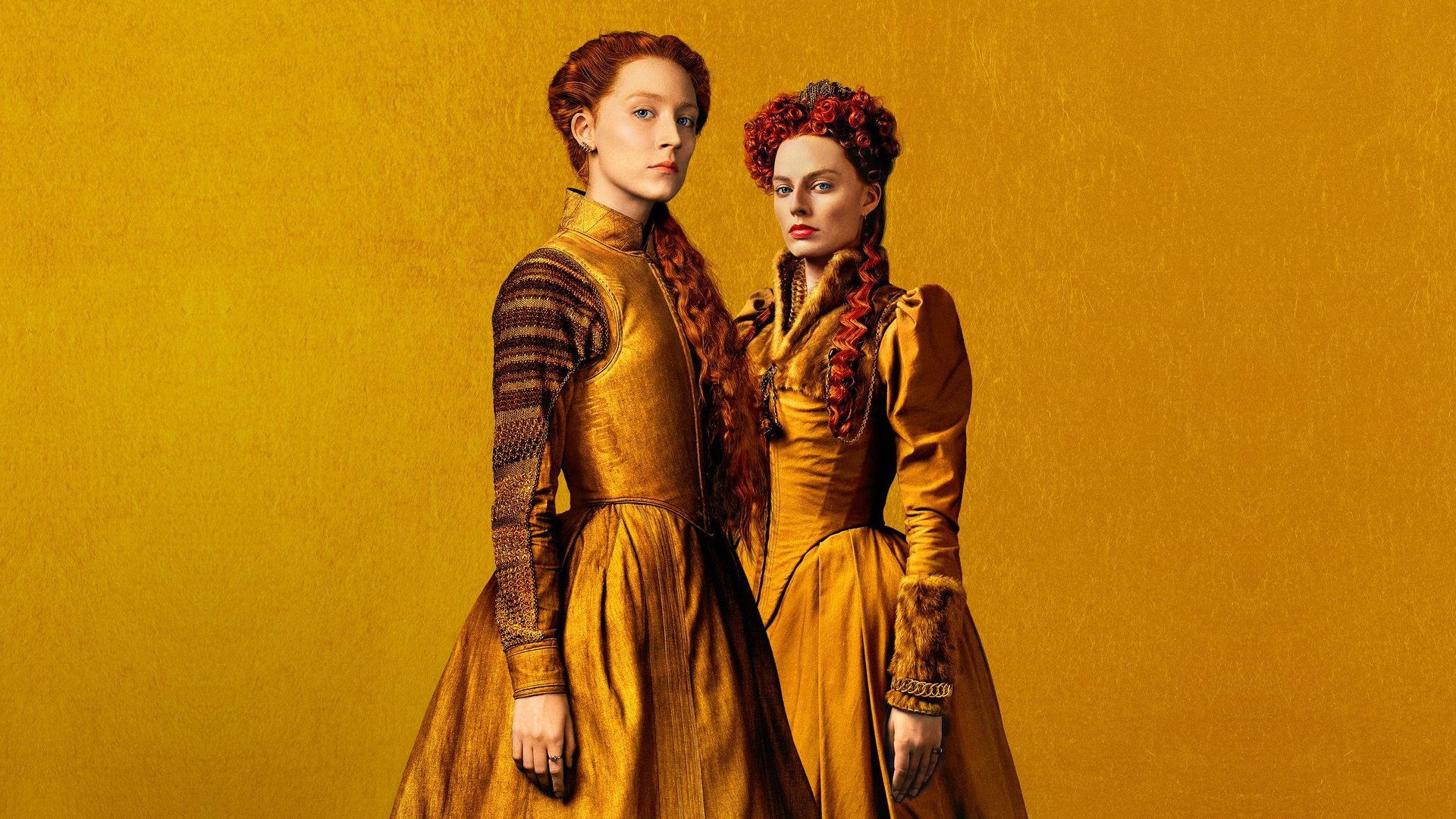 Oscar Blog
The 91st Academy Awards are on the horizon and they'll no doubt bring the glitz, glamour and controversy that the awards always bring.
Hollywood's royalty will be descending on the red carpet at the end of February, however there's no need to splash out on red carpet style and limousines because we're bringing some of the Awards' most nominated films to Arnold where you can watch them for as little as £4.70!
Here's our look at the Oscar nominees we're bring to The Bonington over the coming weeks...
Nominated for 8 Academy Awards
Friday 1 - Thursday 7 March
Christian Bale picked up a Golden Globe award for his portrayal of former Vice-President Dick Cheney in Vice. The film has had a strong showing with 8 nominations overall in some of the biggest categories!
Governor George W Bush of Texas picks Dick Cheney, the CEO of Halliburton Co, to be his Republican running mate in the 2000 presidential election. No stranger to politics, Cheney's impressive résumé includes stints as White House chief of staff, House Minority Whip and defence secretary. When Bush wins by a narrow margin, Cheney begins to use his newfound power to help reshape the country and the world.
"Christian Bale is sensational…an acting masterclass" (Empire ★★★★)
Nominated for 8 Academy Awards
Sunday 3 March at 7.30pm
Bradley Cooper and Lady Gaga are both nominated for the big awards, as well as the film itself being in the running for Best Picture. However the film's best chance at a statue may be for Shallow as Best Original Song after taking home the award at the Golden Globes.
Cooper plays seasoned musician Jackson Maine, who discovers--and falls in love with--struggling artist Ally (Gaga). She has just about given up on her dream to make it big as a singer... until Jack coaxes her into the spotlight. But even as Ally's career takes off, the personal side of their relationship is breaking down, as Jack fights an ongoing battle with his own internal demons.
"Lady Gaga mesmerises in this outrageously watchable love story" 
(Guardian ★★★★★)
"Heartfelt and authentic"  (Empire ★★★★★)
Nominated for 5 Academy Awards
Sunday 10 - Thursday 14 March
Nominated for 5 Academy Awards including the prestigious Best Picture, Green Book follows Dr Don Shirley a world-class African-American pianist, who is about to embark on a concert tour in the Deep South in 1962. In need of a driver and protection, Shirley recruits Tony Lip, a tough-talking bouncer from an Italian-American neighbourhood in the Bronx. Despite their differences, the two men soon develop an unexpected bond while confronting racism and danger in an era of segregation.
Despite their differences, the two men soon develop an unexpected bond while confronting racism and danger in an era of segregation.
"Viggo Mortensen and Mahershala Ali are a dynamite duo" (Mirror ★★★★)
Nominated for Best Costume Design
Monday 18 - Wednesday 20 March
The stunning costume design in Mary Queen of Scots could land the film, and costume designer Alexandra Byrne, an Academy Award. Byrne is perhaps best known for her period costumes, having picked up a statue previously for her work on Elizabeth: The Golden Age. She has also designed an array of costumes for the Marvel Universe, including Thor, The Avengers and Guardians of the Galaxy.
Queen of France at 16 and widowed at 18, Mary Stuart defies pressure to remarry. Instead, she returns to her native Scotland to reclaim her rightful throne. But Scotland and England fall under the rule of the compelling Elizabeth I. Each young Queen beholds her sister in fear and fascination. Rivals in power and in love, and female regents in a masculine world, the two must decide how to play the game of marriage versus independence.
"A note perfect performance…Saoirse Ronan rules over this political drama" (Guardian ★★★★) 
Nominated for 3 Academy Awards
Monday 18 - Thursday 21 March
Celebrity biographer Lee Israel makes her living profiling the likes of Katharine Hepburn, Tallulah Bankhead, Estee Lauder and journalist Dorothy Kilgallen. When Lee is no longer able to get published after falling out of step with the current trends, she turns her art form to deception, abetted by her loyal friend Jack. Melissa McCarthy and Richard E. Grant both earned Oscar nominations for their performances in this charming, fact based true story.
"Melissa McCarthy forges a great performance" (Guardian ★★★★)
Nominated for 2 Academy Awards
Friday 22 March at 2.30pm & 7.30pm
This beautiful movie from director Barry Jenkins, who saw his film Moonlight pick up 2016's Best Picture Award, puts it best hopes of an award in Regina King for Best Supporting Actress. King stands a good chance, having picked up the same award at this year's Golden Globes.
In early 1970s Harlem, daughter and wife-to-be Tish vividly recalls the passion, respect and trust that have connected her and her artist fiancé Alonzo Hunt, who goes by the nickname Fonny. Friends since childhood, the devoted couple dream of a future together, but their plans are derailed when Fonny is arrested for a crime he did not commit.
"Sensual, touching and visually stunning" (Mirror ★★★★★)
"A magnificent love story from Moonlight's Academy Award winning director Barry Jenkins" (Telegraph ★★★★★) (Subscription required to read)
Nominated for 10 Academy Awards
Monday 15 & Tuesday 16 April at 7.30pm
Another chance to catch The Favourite, nominated for a whopping 10 Academy Awards! In early 18th Century England, a frail Queen Anne occupies the throne and her close friend Lady Sarah governs the country in her stead. When a new servant Abigail arrives, her charm endears her to Sarah.
"Macabre and fraught though The Favourite gets, this isn't so much a film about sex or power as it is about plain mischief. It's a hilarious, buffoonish pleasure," (Independent ★★★★★)
"Olivia Colman, Emma Stone and Rachel Weisz are hilariously divine in historical farce" (Mirror ★★★★★)
Nominated for 5 Academy Awards
Saturday 20 - Tuesday 23 April
The winner of Best Motion Picture (Drama) at this year's Golden Globes is also in the running for Best Picture at the Oscars this year. And with praise heaped upon star Rami Malek's portrayal of Freddie Mercury, Malek, who picked up the Golden Globe for Best Actor, could well be in with a chance of scooping an Oscar statue too!
Don't miss this foot-stomping celebration of Queen, their music and their extraordinary lead singer Freddie Mercury!