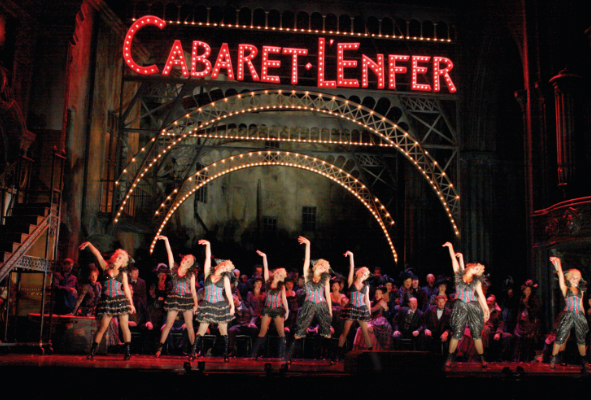 The Royal Opera House Live Season 18'/19′
Posted:

25 September 2018
An essential guide to this season's Royal Opera House live broadcasts at The Bonington
Here's our essential guide to the new Royal Opera House live broadcast season taking place at The Bonington.
Tuesday 19 February at 7.15pm & Sunday 24 February at 2pm
Based on the popular novel Don Quixote de la Mancha by Miguel de Cervantes, Don Quixote tells the story of the old hidalgo, who reads many chivalric romance novels. One day, with Sancho Panza as his squire, Don Quixote sets out on an adventure as a medieval knight to bring justice to the world and honour to Dulcinea, the lady of his dreams. The ballet has long been acclaimed for its virtuoso dancing and beautiful and technically demanding 'vision scene'.
BALLET
Music: Ludwig Minkus
Tuesday 2 April at 6.15pm
We thought it best to let Lemony Snicket from An Unfortunate Series of Events describe this one... "a play in which various characters argue, fall in love, get married in secret, run away to monasteries, engage in duels, and drop a gun on the floor, where it goes off and accidentally kills someone."
Over the years La Forza has acquired a reputation for being cursed, following some unfortunate incidents. In 1960 at the Metropolitan Opera, the noted baritone Leonard Warren collapsed and died during a performance of the opera. The supposed curse reportedly kept Luciano Pavarotti from ever performing the opera and the tenor Franco Corelli to follow small rituals during performances to avoid bad luck.
OPERA
Music: Guiseppe Verdi
Tuesday 30 April at 6.45pm & Sunday 5 May at 2pm
The legend of Faust, who sells his soul to the Devil, is one of the most famous myths of all time. Remember when Homer sold his soul to the Devil? Or either of the Bedazzled films? Well it's all about Faust…
OPERA
Music: Charles-François Gounod
Tuesday 11 June at 7.15pm & Sunday 16 June at 2pm
Perhaps the most recognisable title of the season, the story of Romeo and Juliet is synonymous with both love and tragedy. Whether it's been through studying Shakespeare's text at school or watching a young Leonardo di Caprio, we're certain you already know the story. It is a tremendous experience to watch the Royal Ballet perform this classic love story.
BALLET
Music: Sergei Prokofiev
Book Tickets for Romeo & Juliet