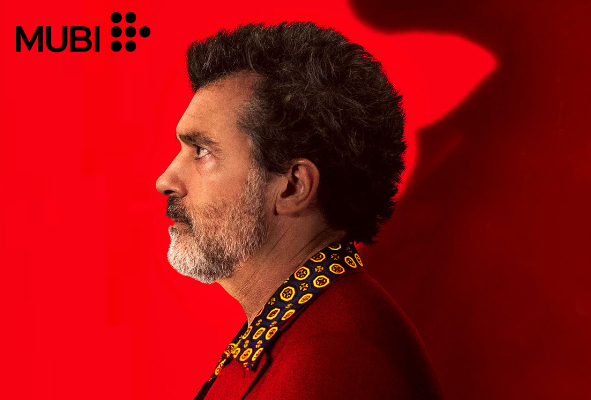 Best of Streaming!
Now that we're all shut away inside, we thought it would be a good time for a guide to some of the best films currently available to stream!
Streaming site MUBI have recently expanded their brilliant offer to include a wealth of incredible films all in one place. The new MUBI Library features titles such as Portrait of a Lady on Fire, Toni Erdmann and The Souvenir.
How to watch...
Bonington customers can sign-up for 90 days of MUBI's unique streaming service for free!
13th (12A)
(Netflix)
Filmmaker Ava Duvernay (Selma, When They See Us) provides a powerful insight into 13th the prison and justic system in America.
"Ava DuVernay's lucid study of the links between slavery and the US penal system is packed with ideas and information" (★★★★ Guardian)
Nikolay, a hot-headed car mechanic, lives with his second wife Lilya and his son Roma in his self-built home in a small seaside northern town. With the help of his old friend Dmitriy, now a Moscow lawyer, he is appealing the result of a court case brought by the corrupt mayor to seize his home and land. With his opponent not playing by the rules, Nikolay finds himself in a David and Goliath battle of biblical proportions.
"A compellingly told, stunningly shot drama" (★★★★★ Guardian)
An Oscar-nominated performance from Antonio Banderas in acclaimed filmmaker Pedro Almodóvar's stunning Pain & Glory, available to watch on MUBI.
Salvador Mallo, a film director in his physical decline, re-encounters or remembers his past: his childhood in a village, the first desire, his first adult love in 80s Madrid, the pain of that breakup. In recovering his past, Salvador finds the urgent need to recount it, and also finds his salvation.
"An exquisite, soulful self-portrait." (Little White Lies ★★★★★)
Winner of 4 Academy Awards including Best Picture, Best Director and Best International Film, Parasite has become the highest grossing foreign language film of all-time in the UK!
Greed and class discrimination threaten the newly formed symbiotic relationship between the wealthy Park family and the destitute Kim clan in this funny, thrilling and hugely entertaining film.
"A thrilling masterpiece" (Mirror ★★★★★)
"This blood-spattered Palme d'Or winner will get under your skin " (Telegraph ★★★★★)
"A miracle of a film. A riotous social satire that's as gloriously entertaining as it is deeply sardonic." (Empire ★★★★★)
Film chronicling the tumultuous three-month period in 1965 when Dr Martin Luther King Jr led a campaign to secure equal voting rights in the face of violent opposition, culminating in the epic march from Selma to Montgomery, Alabama, which led President Johnson to sign the Voting Rights Act of 1965, one of the most significant victories for the civil rights movement that forever altered history.
(★★★★★ Guardian) (★★★★★ Times)
One of our favourites from recent times, Woman At War sees Halla, a 50-year-old environmental activist, who crusades against the local aluminium industry in Iceland. As her actions grow bolder, her life changes in the blink of an eye when she's finally granted permission to adopt a girl from the Ukraine. Often hilarious and frequently touching, this brilliant film delivers strong messages with humour and a touch of eccentricity.
"Unlike anything you are likely to have seen before, it is fresh, unusual and beautifully well devised" (HeyUGuys ★★★★★)
"An Icelandic choir teacher stakes a stand against big business in this mischievous, compelling eco-thriller." (Little White Lies ★★★★)
"An Actual Crowdpleaser About Climate Change"  (IndieWire ★★★★)
"It has warmth, humour and nimbleness." (Times ★★★★)
"Halldóra Geirharðsdóttir is brilliant" (Observer ★★★★)
More Hidden Gems...
Portrait of a Lady on Fire returns to MUBI, this time as part of its newly announced Library collection. You can also watch director Céline Sciamma's earlier films, including the fresh-from-film-school debut feature, Water Lillies, where the paths of three 15-year-old girls living in a modern Paris suburb cross at the local swimming pool, where love and desire make a dramatic appearance.
Or why not watch Tomboy ? A masterclass in ambiguity and tenderness. It's not often that gender identity is tackled with such delicacy and insight, almost making us forget about the politics in it.