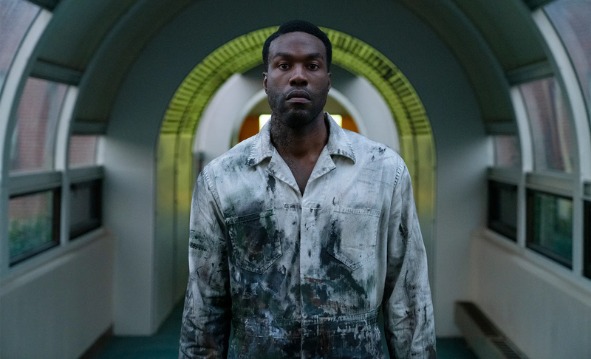 Candyman Review
Posted:

19 September 2021
Here's what Deputy Editor of NTU's Platform Magazine & Left Lion film reviewer Katie had to say on the box office hit horror, Candyman...
The fourth film in the Candyman series is a direct sequel to the 1992 film. We flash forward thirty years after the original film took place, with strange happenings occurring again, and the true story behind Candyman is discovered…
The last of the Cabrini towers have been torn down in present day Chicago. Anthony Mccoy (Yahya Abdul- Mateen II) and his girlfriend Brianna Cartwright (Teyonah Parris) have now moved into a loft together. Both work in art. After a strange encounter with an old man, Anthony discovers and subsequently obsesses over the origins of the Candyman, inadvertently unleashing violence into his life.
Yahya Abdul- Mateen II is strong in his lead role, lost in his passionate obsession he has with the Candyman. After discovering who and what the Candyman is, his art begins to take shape, the Candyman seemingly providing the spark Anthony needs for his art career. A close up into his wide-eyed, disturbing yet enticing gaze exhibits the beginning of this fixation, as he attempts to describe the connection he has to his girlfriend.
Director Nia DaCosta's choice of shots is simple but highly effective. After the Candyman has emerged and the first death has got the city talking, Anthony harshly paints on his canvas whilst the radio plays in the background, the air filled with encounters and thoughts on the new killer. With a clever rotated shot, we see how Anthony's world has been upended. As a close-up reveals his wide daunting eyes, it's as if he's staring down at you, eyeing you up as his next victim…
This 21st Century update is not only interested in discovering the origins of Candyman, it delves deeper into our obsession with the art of storytelling, keeping you on the edge of your seat all the while. ★★★
Don't miss Candyman at The Bonington in October!
All content from Katie Green