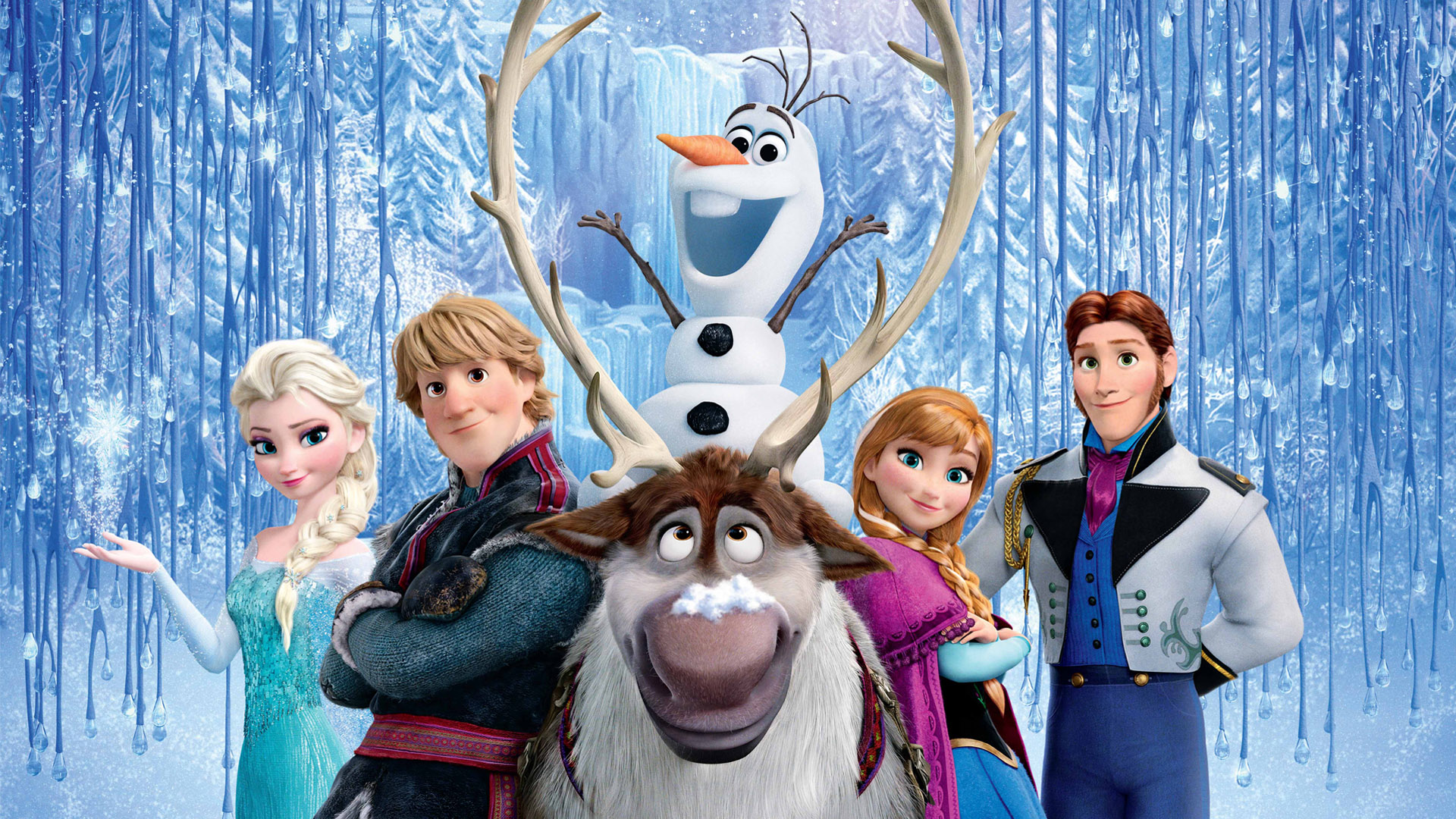 Festive Favourites
We've got some great Holiday favourites to get you in that Christmas spirit!
Friday 7 - Wednesday 12 December
Each year at Christmas the Whos go bigger, brighter and louder than the previous year. When they announce that this Christmas will be three times bigger, the Grinch realises there's only one way to get some peace and quiet: he must steal Christmas!
Saturday 15 December at 2pm
Friday 21 December at 11am
This winter, join in the fun and enjoy your favourite Christmas show in the cinema for the first time ever! The much anticipated annual CBeebies Christmas Show is coming to the big screen for a family-friendly cinema experience.
The makers of Alice in Wonderland, A Christmas Carol and Snow Queen will delight audiences this year with the classic tale of Thumbelina. This CBeebies Christmas Show recreates on the big screen the live Thumbelina performance and includes an exclusive, additional show made for cinema audiences only starring the much-loved Justin Fletcher (Something Special) in "Justin's Countdown to Christmas". This holiday season, laugh and sing along with your favourite CBeebies Stars and be part of a fabulous interactive show for all the family.
*Please note- This is a Live Broadcast*
Friday 21 December at 2.30pm
Bing Crosby stars as singer Bob Wallace in this romantic, Christmas classic from 1954. Wallace and Phil Davis (Danny Kaye) join sister act Betty (Rosemary Clooney) and Judy Haynes (Vera-Ellen) to perform a Christmas show in rural Vermont.
There, they run into Gen. Waverly (Dean Jagger), the boys' commander in World War II, who, they learn, is having financial difficulties; his quaint country inn is failing. So what's the foursome to do but plan a yuletide miracle: a fun-filled musical extravaganza that's sure to put Waverly and his business in the black!
Book Tickets for White Christmas
Friday 21 December at 7.30pm
One of the most recent additions to the "Christmas Classic" cannon, Elf sees Will Ferrell at his childlike best, playing Buddy the titular Elf.
Accidentally transported to the North Pole as a toddler and raised to adulthood among Santa's elves, Buddy is unable to shake the feeling that he doesn't quite fit in. As the adult Buddy travels to New York in search of his real father, he finds only a cynical, workaholic businessman to be his dad. But can Buddy's unrelenting enthusiasm win his new family over? And will Christmas be merry and bright?
Saturday 22 & Sunday 23 December
Clara is desperate for a one-of-a-kind key that will unlock the box that holds a priceless gift from her late mother. However the coveted key disappears into a mysterious parallel world, where Clara encounters a soldier named Phillip, a gang of mice and the regents who preside over the three realms. To retrieve the key, Clara and Phillip must brave a fourth, more ominous realm, ruled by the tyrant Mother Ginger…
Book Tickets for Disney's Nutcracker
Monday 24 December at 11am
An instant family favourite upon its release in 2013, Frozen has become a certified holiday classic. Book your tickets early for this one!
Did you know?
Inspired by Hans Christian Andersen's The Snow Queen Disney's magical, animated tale grossed over $1.2 Billion worldwide, and also picked up two Academy Awards!
Monday 24 December at 2.30pm
A special screening of Frank Capra's Christmas classic that never fails to bring a tear to the eye!
A staple of the festive season, Frank Capra's bittersweet Christmas classic wasn't always so popular. A relative Box Office failure, its re-emergence as a Holiday favourite is thanks largely due to the studio allowing its copyright to lapse, thus making it free to screen on TV from the 1970s onwards.