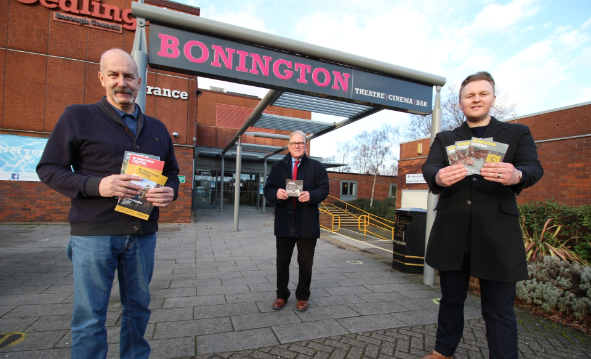 The Bonington receives BFI grant!
The Bonington will receive a grant from the government's culture recovery fund for independent cinemas in England!
The Bonington has been awarded £66,695 by the British Film Institute (BFI) as part of the first round of funding from the the Government's Culture Recovery Fund to support cultural and heritage organisations in England.
The award of £66,695 allocated by the BFI on behalf of the Department for Digital, Culture, Media and Sport (DCMS), is to help non-profit and independent cinemas in cities, towns and rural communities weather the disruption caused by closure and reduced opening as a result of the pandemic.
In total 33 cinemas across England will benefit from £5 million awarded by the BFI as the final applications for independent cinemas are processed ahead of the second round of the Culture Recovery Fund. The total of grants awarded in the first round of funding for the sector is £21,080,662.
Leader of Gedling Borough Council, Councillor John Clarke said:
"We are very pleased to have received this vital grant from the BFI Culture Recovery Fund. The Bonington Theatre and Cinema plays an important role in its community and we welcome this boost to ensure we can reopen when this pandemic ends and provide local people with entertainment and much needed relief from the past year. The entertainment industry, especially cinemas, have been hit very hard and will take a long time to recover but we can't wait to reopen our doors again..."
Read more about the announcement here...